Skin Care Boosters – Extra Help For Skin
Aug 06, 2021
---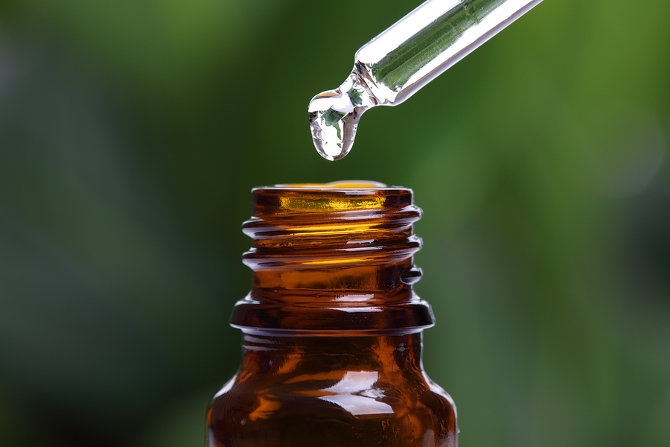 Have you heard of skincare boosters? They're a niche type of product but are becoming more common.
Perhaps you've heard of protein boosters that you add to a smoothie or shake (protein in powder form). Or a booster shot that you get at the doctor's office (for immunizations).
A skincare booster works in a similar way – it's meant to give an extra boost to the skin.
What are Boosters?
Boosters are concentrated liquids that you add to another skincare product, like a moisturizer or serum.
They contain performance ingredients in a high concentration.
There are different kinds of boosters. Some increase hydration or skin renewal (exfoliation). Others brighten, clarify, firm, or soothe. They can even offer sun protection.
Boosters come packaged in a small bottle because they're concentrated. You only need to add one to a few drops.
Examples of Boosters
Here are 3 boosters by Dermalogica. I'm holding them in the palm of my hand to show you how small these bottles are.
AGE Smart Complex – This complex contains a group of age-fighting ingredients (including 2 peptides). It is mixed with a moisturizer or mask. Or applied directly to bare skin. It's for professional use only (not sold to consumers). But I'm showing it to you so you know that such a product exists.
Solar Defense Booster SPF 30 – This is a sunscreen booster that you can mix with your favorite moisturizer. Or you can use this by itself and apply it directly to the skin. It is specially formulated to blend well with other products. (Not all emulsions mix well together.)
Skin Hydrating Booster – This booster gives your skin extra moisture. It is a concentrated amount of hyaluronic acid, panthenol, and algae extract. These are humectants that bind water inside the skin. Note: This bottle is a sample size that I use for travel. The retail bottle is the same size as Solar Defense Booster.
Dr. Dennis Gross recently launched a line of boosters. These provide extra hydration, brightening, or oil control.
The ingredients are time-released.
It's hard to see in the picture, but these bottles are actually quite tiny! (15 ml each)
How to Use A Booster
Put your moisturizer on a finger or the palm of your hand. The palm is easier but you end up using more moisturizer.
Then, add 1-3 drops of your booster to the moisturizer. Mix together on your finger or in your palm.
Then apply the mixture to your face.
It's best to do this right after toning. Toning skin first makes the moisturizer spread more easily over the face. Also, you won't need to use as much moisturizer.
Pseudo Booster Tip – Hydrate Skin With An Oil
Is your skin still dry after moisturizing? Here's a way to increase moisture in your skin without having to buy a booster.
Add 1-2 drops of oil to your moisturizer. Mix on the fingers. Then apply to the face.
Oils are a great way to moisturize skin. They also make skin soft and strong. All skin types can benefit from oil, even oily skin.
Use a face oil, not one for the body. Body oils are usually heavier and potentially pore-clogging.
There are many great oils from all kinds of brands. Some oils are just from one plant. Many are blends.
By Rita Lee
---